Democratic presidential candidates might disagree on what policies to implement, but we believe we can all at least agree on one thing: facts. USAFacts is here to help you understand the data of the latest debate with numbers straight from the government. Here are reports from five key debate topics to shed more light on the largest presidential debate ever.
Healthcare
Expand Medicare or alter the Affordable Care Act? Healthcare, predictably, remained a persistent topic at the fourth debate. Senator Bernie Sanders says his Medicare for All plan eliminates out-of-pocket expenses. But how much are Americans spending on healthcare? We also have a report on five things you might not know about Medicare as it stands today. Like the fact that it doesn't cover everything, as some people might think. There are coverage gaps relevant to an aging population, including hearing aids, vision care, and nursing home care.
Opioid deaths by ZIP code
Candidates discussed whether or not drug companies need to pay for the opioid epidemic. They also touched on how Ohio has been hit especially hard by opioids. Curious about how Ohio, or any state, has been affected by opioids? We have a tool to look up the impact of opioids by your zip code.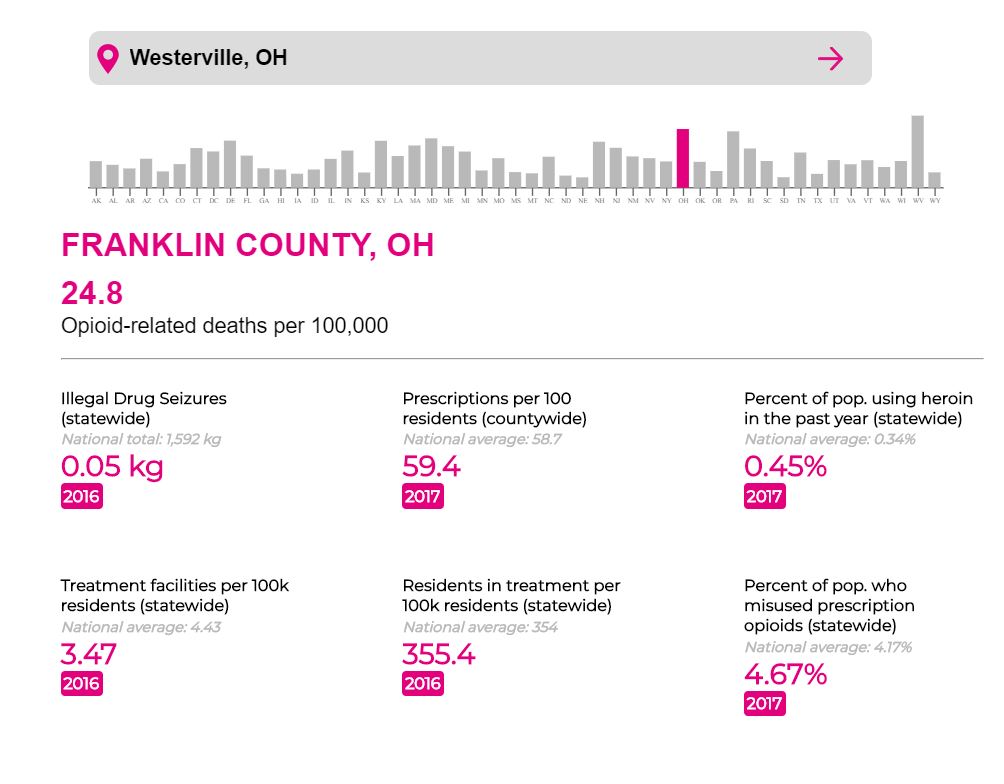 Breaking up big tech
Candidates argued whether they should specify what major tech companies they believe should be broken up. But while that debate goes on, we have a report on Department of Justice antitrust investigations. After hundreds of investigations in the 70s and 90s, investigations are at some of their lowest levels in more than 40 years.
Minimum wage
Senator Cory Booker pushed back on the concept of universal basic income, saying that raising the federal minimum wage was a good place to start instead. Businessman Tom Steyer argued that if the federal minimum wage had kept up with the times, it would be $11 per hour today, instead of the current $7.25. More than half of states, plus Washington, DC, and dozens of cities are passing laws to pay workers more than $7.25 per hour. If the nation raises the federal minimum, it could increase the wages of 17 million workers in 2025.
Gun reform
Mandatory or voluntary buybacks? Should the government focus on handguns or assault weapons? Differences between candidates like former Congressman Beto O'Rourke, Senator Amy Klobuchar, and others were very clear here. We have federal data on active shooter incidents in the wake of shootings in El Paso, Texas and Dayton, Ohio. And how many firearm background checks did the nation have last year? We have those numbers, too.
But wait, there's more
The future of brick-and-mortar stores, tax rates, military spending, even more about healthcare, it's on USAFacts. We're here to help you get data and context for 2020 and beyond.